Video Appliance and Solution
Surveillance Video Appliance and Solution
The Phoenix family of surveillance video appliances is built for organizations needing a professional-grade surveillance video appliance to manage multiple network IP cameras while providing scalable video retention.
These affordable digital network surveillance systems are designed to simplify the surveillance recording needs of today's businesses. From jewelry stores, to convenience stores, to retail malls, to university campuses, the Phoenix surveillance video appliances can grow with your business and provide peace of mind with complete Chain of Custody.
The Phoenix family requires no additional third-party software while providing simultaneous live viewing and recording of network IP camera feeds and all necessary video storage management in a single appliance.
The Phoenix cross-platform ability to work in mixed Mac and PC environments allows for overarching management of all video assets while providing easy search and video playback to all users.
Phoenix Video Surveillance Solutions at a glance
Complete Surveillance video management
Plug-And-Play Solution
Provides Fully managed multi-tiered storage
Ultrafast Search and Playback
Extensive Metadata
Export segment clips
Short and Long-term retention options
High-quality Video
Create log entries for video
RTSP camera support
Phoenix VS4 NVR Appliance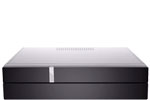 ** Cameras not included
Supports 4 cameras
2TB Storage
IP Camera Support (RTSP / ONVIF)
Intel Atom CPU
16GB Memory
Linux OS
Dimensions: 12.5" x 9" x 3"
Weight: 7lbs
Client License included (PC; MAC)
Provide Chain-of-Custody content
Supports Low Resolution video (Email, Fast Search, Playback)
1 Year Warranty
Phoenix VS12 NVR Appliance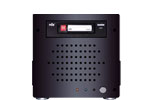 ** Cameras not included
Supports 12 cameras
4TB Storage
IP Camera Support (RTSP / ONVIF)
Intel Atom CPU
16GB Memory
Linux OS
Dimensions: 8" x 8.5" x 12.5"
Weight: 13lbs
Client License included (PC; MAC)
Provide Chain-of-Custody content
Supports Low Resolution video (Email, Fast Search, Playback)
1 Year Warranty
Phoenix VS24 NVR Appliance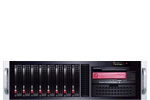 ** Cameras not included
Supports 24 cameras
24TB Storage
IP Camera Support (RTSP / ONVIF)
Intel Xeon CPU
24GB Memory
Linux OS
Dimensions: 3.5" x 19" x 2"
Weight: 13lbs
Client License included (PC; MAC)
Provide Chain-of-Custody content
Supports Low Resolution video (Email, Fast Search, Playback)
3 Year Warranty