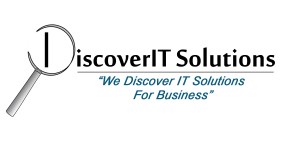 DiscoverIT Solutions Solves Cost Problem of Video
Surveillance Retention for City of Oceanside
Press Contact:
Michelle Smith
Director of Sales & Marketing
Michelle.Smith@discoverITsolutions.com
November 12, 2015
IRVINE, Calif.–
DiscoverIT Solutions (DiscoverIT), a solution provider that helps to reduce complexity within an IT infrastructure and Gold Level Member of Oracle PartnerNetwork (OPN), today announced it has implemented a video surveillance management solution for the City of Oceanside's Las Salinas Waste Water Treatment Plant.
City of Oceanside's Las Salinas Water Treatment Plant needed to replace aging infrastructure and solve the problem of retention, cost of storage, and easy search and access.
"The video surveillance solution, including the video storage component, as offered by DiscoverIT delivered the scalability, ease-of-use, and long-term retention our City needed. A number of our City Departments are dealing with various needs of the video surveillance system and the DiscoverIT offering is providing us the integrated solution we need to support our various Department needs," stated Dave Riha, Senior Information Systems Analyst, City of Oceanside, CA.
DiscoverIT Solutions collaborated with Oracle and SoleraTec to deliver an integrated solution with a base unit and four expansion modules providing 375 terabytes of capacity, an Oracle Server X5-2, SoleraTec's Phoenix RSM Software, and six Arecont IP cameras.
Oracle storage for video surveillance archiving provides an efficient, high-performance architecture that maximizes the value of digital video surveillance by allowing for longer retention times while simultaneously reducing the cost of storage. Together, the reliability of Oracle servers, storage, and LTO libraries provides a level of stability and dependability required by 24/7 video surveillance operations. Oracle's scalable hardware platform also allows for high-resolution, megapixel IP cameras and video retention storage on a "pay-as-you-grow" basis.
"The SoleraTec Phoenix RSM solution with Oracle's StorageTek tape storage allows the City of Oceanside to retain one year's worth of video at a low cost when compared to a disk-only configuration," said Karena Angell, Chief Technologist at DiscoverIT. "Phoenix RSM was designed to support LTO tape as an active tier of storage. This gives the customer instant access to their video when needed at a TCO lower than an all disk solution "
Phoenix RSM is a professional grade Video Management Solution that manages multiple tiers of storage resources. It can capture video on a traditional hard disk drive and then move it to less expensive storage devices such as near-line and offline digital tape libraries.
When integrating multiple storage tiers to expand video retention there are cost savings in contrast to the high price for hard disk only based storage solutions. Not only is near-line/offline storage less expensive, it can be more durable and kept for decades while retaining video quality.
DiscoverIT continues to work with cities, counties, police departments, and district attorney's offices to help manage video from body worn, in-car, interview room and fixed cameras with low storage cost.
Please contact Michelle Smith at (949) 357-6422 or Michelle.Smith@nulldiscoveritsolutions.com if you would like more information regarding DiscoverIT's video surveillance and retention solutions.
About DiscoverIT Solutions
DiscoverIT Solutions (DiscoverIT) is a solution provider utilizing industry proven methods and best practices, keeping our client's interest priority one. DiscoverIT is a nationally recognized solution provider with an expertise in the data center. DiscoverIT is the only integrator offering a complete "Lens to Library" two- tiered integrated video management and archiving solution. DiscoverIT is a premier partner with OEM industry leaders which allows us to deliver the most cost-effective archiving and feature rich search and retrieval software solution available on the market. DiscoverIT is a California Certified DVBE (Disabled Veteran Business Enterprise and SB (Small Business), and CVE Certified SDVOSB (Service Disabled Veteran Owned Small Business). For more information, please visit www.DiscoverITsolutions.com.
About SoleraTec
SoleraTec is a leading developer of archive, storage, and video lifecycle management products. SoleraTec leverages a heritage of over 15 years to deliver quality, innovation, and technological advancement that has established it as one of the premier data protection solution providers in the industry. SoleraTec works through OEMs, dealers, and system integrators to deliver complete video asset protection solutions. The company was established in 1997 by a team of industry veterans with experience deploying data protection, HSM, and storage lifecycle management solutions to some of the largest companies around the world. For more information, please visit www.SoleraTec.com.
About Oracle PartnerNetwork
Oracle PartnerNetwork (OPN) Specialized is the latest version of Oracle's partner program that provides partners with tools to better develop, sell and implement Oracle solutions. OPN Specialized offers resources to train and support specialized knowledge of Oracle products and solutions and has evolved to recognize Oracle's growing product portfolio, partner base and business opportunity. Key to the latest enhancements to OPN is the ability for partners to differentiate through Specializations. Specializations are achieved through competency development, business results, expertise and proven success. To find out more, visit: http://www.oracle.com/partners.
Trademarks
Oracle and Java are registered trademarks of Oracle and/or its affiliates.
###